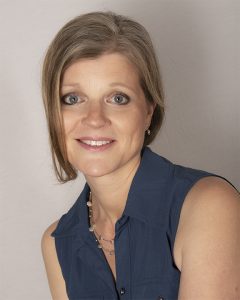 Ingrid Dinter is a certified Emotional Freedom Technique (EFT) Master Trainer who specializes in using the stress-relief tool, EFT, to release war trauma in Veterans.
The daughter of a German Prisoner of War, with nearly 20 years of experience as a coach, professional speaker, and as an internationally renowned bilingual stress release expert, she is helping to reduce stigma around military service and PTSD and create a bridge of mutual understanding, respect and trust between the civilian and military world. She also serves EMTs, Police, Firefighters and First responders who are working at the frontlines of Covid.
Ingrid co-authored the book EFT for PTSD, as well as peer reviewed research studies about EFT for war trauma in Veterans, and participated as an EFT expert in the 90 minute documentary, Operation - Emotional Freedom. Ingrid has also spoken in front of a variety of audiences, from National Guard drills to local schools and International Conferences, such as The Association for Comprehensive Energy Psychology. She's written articles for Energy Psychology, the International Journal for Healing and Caring, and NH Magazine. The mother of her 21 year old daughter Leah is a 17 year stage 4 breast cancer survivor. She lives with her husband and two cats in rural New Hampshire.
FAQ:
Q: "Do you only work with Veterans and Military families?
A: No, I also have a private practice where I help my clients release stress, negative memories and emotions and limiting beliefs that keep them stuck.
Q: Who are those clients?
A: My clients come from all walks of life, and are dealing with issues like low self esteem, physical or emotional abuse, fear of being seen and heard, fear of being successful or fear of failure and so much more.
Q: Are there specific issues that you find many of your regular clients have?
A: Yes! I realized that many of my clients an excessively cluttered life. They have too many things that drain their energy and keep them stuck. I developed a specific, EFT based program for clutter clearing: "The Ultimate Clutter Cleanse Program"which I launch several times a year.
Q: Other than your personal experience and passion for helping Veterans: Why do you focus on this message and service in your work?
A: Over the years I discovered that a surprisingly large number of my clients have veterans in their family: They have father or mother, a grandparent, a sibling, an aunt or uncle who has served. Their experiences and military trauma then often got handed down through the generations into these families.
I found that most of my clients were not aware how much this impacted them and their family life on a daily basis. Many even said: "I don't have veterans in my family - well, despite of my dad, he was in Veietnam, but that was so long ago... ." Helping them understand military trauma, and the mindset that Veterans have, helped them to get closer to their Veterans, release stigma and fear and connect with their own truth as well as their family heritage in a new, healed way.
Q: What other offers do you have?
A: I have many programs, so please do ask by sending me an email if you are looking for something specific. If you want to see me at work in a group, please go to the "Other EFT Programs" tab and scroll down to EFT for Covid Stress Relief.
This page shows the recordings of the weekly, free EFT workshops I did for folks during the hight of the first round of Covid. So many issues got resolved there with EFT. You will find it healing and enlightening! And these videos are free!